Planned for Initial Launch – January 2023
The long overdue and anticipated Conversion and Analysis Service by Tech Maven Geospatial
We are launching with over 600 converters and more than 15 worker nodes with lots of horsepower (# of threads, RAM, GPU, Storage)
https://geodataconverter.com  https://geodataconverter.xyz  https://geodataconverter.online
custom raster and terrain/elevation map tiles highly optimized for display.
Vector tiles in Protocol Buffer Format (PBF) as Folder of XYZ Tiles or inside SQLite database (MBTiles or GPKG)
Highly optimized 256×256 Pixel Square Tiles with simplification at upper zoom levels.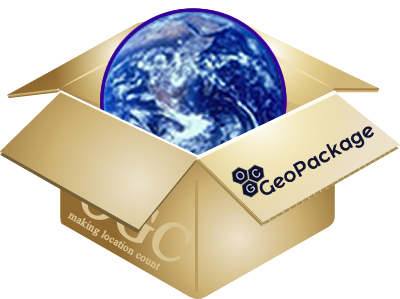 OGC GPKG
OGC GPKG SQLite Format
Awesome cross platform solution for sharing/distributing data.
(Raster Tiles, Vector Tiles, Vector Tiles as JSON, Terrain/Elevation Tiles PNG)
Can include Cartographic Representation, Styling, Labeling, Order and Grouping with Symbology Encoding SLD and OWS Extension
Elevation Tiles
We build Elevation Tiles (PNG's) with Elevation Encoded in their RGBA Pixel Values.
We build data 3D Globe Data (WebGL Cesium/Terria) and WhirlyGlobe Mobile Quantized Mesh Tiles and HeightMap Format
Define an Area of Interest (Bounding Box /Square/Rectangle or Polygon)
Download Tiles from Tile Server for that area
Cut/Clip a Raster Image or Existing Tiled database (MBTiles/GPKG)
Clip Vector data to Bounding box or another vector data set.
AIXM - Aeronautical Interchange Markup Language (XML) AIXM is .XML extension inside it Geography is defined with Geographic Markup Language ...
Read More
Fast Efficient Processing
Fast and Efficient Processing in Secure data center. Raster Geoprocessing and Map Tiling is CPU and GPU dependent and we utilize the best hardware with speedy SSD, Dedicated GPU's and lots of Cores.
Cost Effective and Affordable
You can't process your data faster and more optimized that our systems and definitely not for the costs involved.
Simple Interface for submitting jobs
We ensure usability and good user experience by designing things as simple as possible and with as few steps as can be achieved.
Support available
We stand behind our services and will fix issues and prevent downtime to the best of our abilities.
We offer customer support ticket system, email and phone
Integrated with Orange Maps Studio
GeoData Converter Online integrates with Orange Maps Studio to display and publish maps and data.
As well as our mobile and desktop applications
API/SDK integrate into your existing applications
Build complex workflows connecting GeoData Converter to your existing processing and services through our published  and documented Application Programming Interface (API)
3D Terrain Data
Generate and Display 3D Terrain Tiles for use in Mobile App and WebGL Applications.
Cesium Quantized Mesh Format and HeightMap Format.
Elevation PNG Tiles inside MBTiles for offline spot elevation (Elevation is encoded in RGBA Pixel Values)
Advanced Raster Tiling
Advanced Tiling jobs and optimization/post processing
Apply 3D Elevation to Vector Data
Submit Vector Data and get vector data with Z Values (elevation) and Min, Max and slope Information added.